Chromatic easySTED Waveplate with Wide Excitation Range (P-1312)
A segmented waveplate enables the easySTED concept for an extended range of wavelengths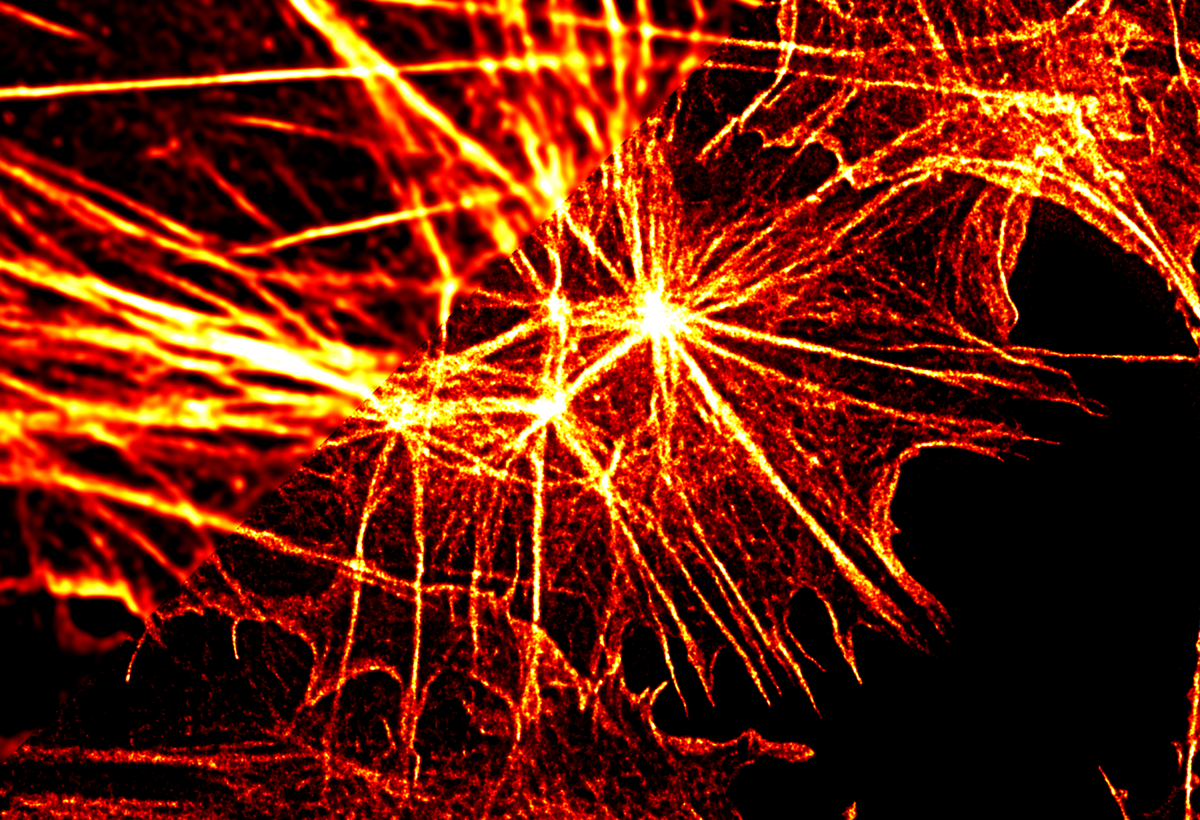 Background
In STED microscopy segmented waveplates are used to achieve a ring shaped intensity distribution for the inhibition light beam. At the same a time an excitation light beam has to be centred to the ring. For an easier fitting it is desirable for both light beams to come from one source (e.g. a single mode fibre) that is the so called easySTED-concept. In this case excitation as well as inhibition light beams have to pass the same shaping device leaving the excitation light unaffected and ring-shaping the inhibition light. The invented easySTED shaping device can realise the concept for an extended range of wavelengths compared to known devices.
Technology Overview
The invention is a segmented waveplate of at least three segments. Each segment consists of a stack of three chromatic plates. The arrangement of the waveplates enables the easySTED concept for an extended range of wavelengths as shown exemplified in the figure. The waveplates can be produced by established standard methods e.g. from quartz.
Stage of Development
A prototype has been successfully tested in experiments, see 
.
Benefits
EasySTED concept realizes STED microscopy with one source for excitation and inhibition light
Invention achieves a larger wavelength range for easySTED
Production of waveplates by standard methods
Applications
The invention can be used in a STED RESOLFT microscope as well as other RESOLFT or MINFLUX techniques.
IP Status
Patent application submitted