German Cancer Research Center (DKFZ)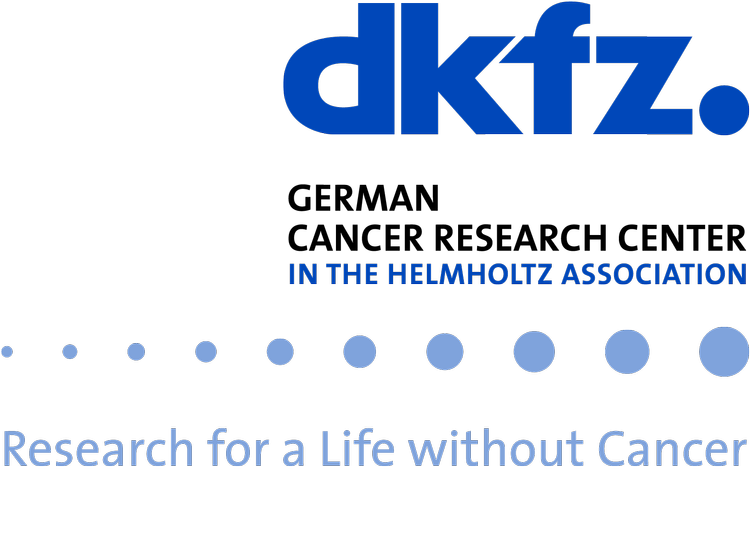 Overview:
Founded in 1964, the German Cancer Research Center (Deutsches Krebsforschungszentrum, DKFZ) is the largest biomedical research institute in Germany and a member of the Helmholtz Association of National Research Centers.
In over 90 divisions and research groups, DKFZ's more than 3,000 employees (of which more than 1,200 are scientists) are investigating the mechanisms of cancer, are identifying cancer risk factors and are trying to find strategies to prevent people from getting cancer.
DKFZ employees have funded over 30 spin offs. DKFZ scientist published in 2018 more than 1864 publications in ISI-referenced journals of which 373 had an impact factor >10 and 124 publications were published in journals with an impact factor >20. Additionally DKFZ successfully raised in 2017 over 63 Million € third party funding.
Research:
The departments, research groups and Clinical Cooperation Units of DKFZ are assigned to seven Research Programs including the following:
Research Program Cell Biology and Tumor Biology
Research Program Functional and Structural Genomics
Research Program Cancer Risk Factors and Prevention
Research Program Tumor Immunology
Research Program Imaging and Radiooncology
Research Program Infections and Cancer
In 2008, the Nobel Prize in Medicine awarded to Professor Harald zur Hausen, former Scientific Director of DKFZ, who discovered that human papillomaviruses (HPV) cause cervical cancer.
In 2014 a second DKFZ researcher, Professor Stefan W. Hell, was awarded the Nobel Prize in Chemistry for his pioneering work in the field of ultra high resolution fluorescence microscopy.
Industry Partnerships:
The Office of Technology Transfer of the German Cancer Research Center has been committed to making commercial use of the innovative potential of excellent cancer research since 1997. Working at the interface of research and industry, the team helps to get new cancer medications, diagnostic tests procedures, and research instruments onto the market as quickly as possible.
The German Cancer Research Centre engages in a multitude of national and international collaborations. About 60 percent of the Centre's scientific publications present results with external co-authors. 
With regards to industry partners, DKFZ also has a Strategic Alliance with Bayer Schering Pharma and numerous contracts with other pharmaceutical companies. These collaborations draw on the strengths of partners and so expedite the process by which research findings are translated into innovative substances for cancer treatment. 
Furthermore, there are alliances with Siemens and also with Carl Zeiss MicroImaging which led to foundation of "Carl Zeiss Application Centre" in the Heidelberg Technology Park in July 2007