Cutaneous Papilloma Virus Vaccine (P-1358)
An immunogenic polypeptide comprising a multitude of papillomavirus L2 N-terminal peptides to protect against most cutaneous HPV types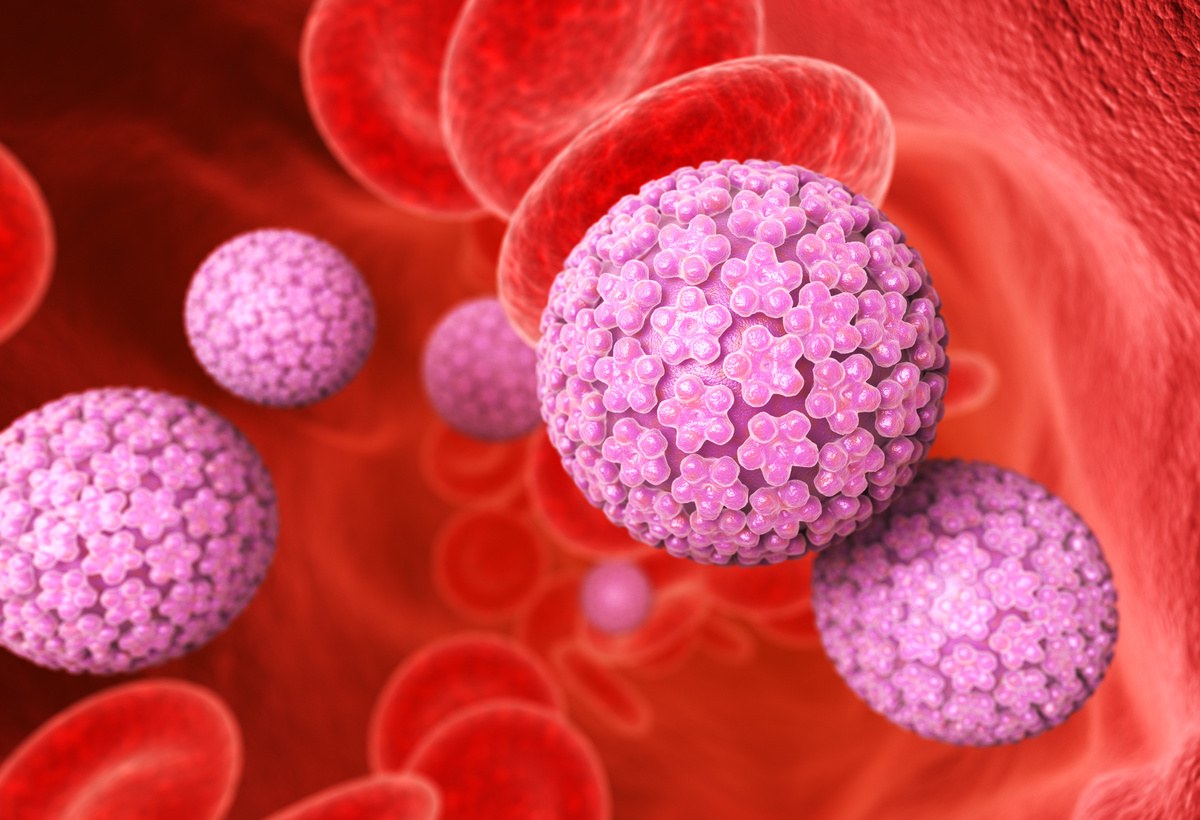 Background
Infections with human papillomavirus (HPV) are a worldwide health challenge, particularly in resource-limited regions. HPV-related diseases are pre-malignancies or overt malignancies of the skin and mucosal surfaces and are an important personal and public health problem causing physical, mental, sexual and financial detriments. The World Health Organization estimates that there are approximately 14 million new HPV infections each year. Currently, ~200 different HPV genotypes are described with varying tropism for anogenital mucosa or skin. Skin warts are found in a small fraction of healthy adults and these are caused by HPV from different genera. 
While ß-papillomaviruses are among the most abundant HPV in the skin, they do not cause lesions in healthy individuals. In organ transplant recipients (OTRs) the number of skin warts is constantly rising, corresponding with the duration of the iatrogenic immune suppression. Similar observations are being made in other immune compromised individuals, e.g. HIV+. Five years after transplantation up to 92% of the OTRs are suffering from skin warts. Skin warts constitute a significant burden and reduced quality of life in OTRs due to their confluent occurrence at multiple body sites. The warts in OTRs usually do not regress spontaneously and therefore require repeated and costly treatment which, however, can only alleviate the symptoms and does not provide a lasting cure. 
There is, thus, a need in the art for improved means and methods for vaccination against HPV, in particular cutaneous HPV, and in particular for immunogenic polypeptides that are highly immunogenic and allow for a cross-neutralization of various HPV genotypes without the drawbacks as referred to above. Thus DKFZ researchers have developed an immunogenic polypeptide comprising a multitude of papillomavirus (PV) L2 N-terminal peptides to protect against most cutaneous HPV types.
Technology Overview
The technology comprises an immunogenic polypeptide comprising a multitude of papillomavirus (PV) L2 N-terminal peptides, corresponding to amino acids 20 to 50 of the L2 polypeptide of HPV16, wherein said HPV L2 N-terminal peptides are derived from at least four different cutaneous HPV genotypes. This immunogenic polypeptide can be used for vaccination of a subject against cutaneous HPV infection and/or mucosal HPV infection.
Benefits
Broad protection range
Thermostable antigen, needs no cooling chain
Low production costs
Applications
Treatment of infections with cutaneous HPV types e.g. before organ transplantation
Opportunity
Licensing
IP Status
Patent application submitted
Patented
Seeking
Licensing
Commercial partner
Development partner